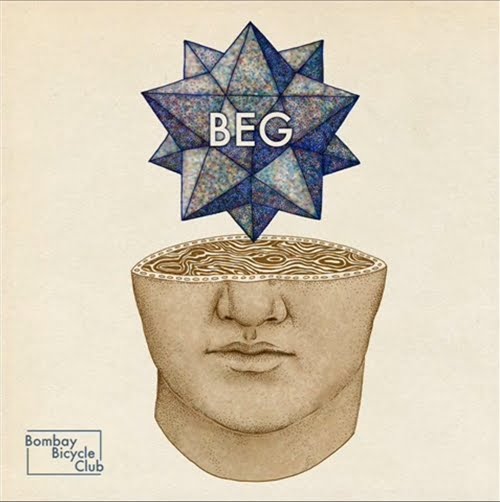 Here is Bombay's fifth and final single from last year's A Different Kind of Fix. Set to be released on July 9th, Zane Lowe deemed 'Beg' the "hottest record in the world" when the band made yet another interview appearance on Radio 1 just a few weeks ago. In a way it's an odd addition to their faultless compilation of singles from their latest album. The track doesn't exactly ooze an obvious likeness to ADKOF, yet once again we've not been denied a heavenly bassline. 'Beg' only featured as a bonus track on the album's digital version – I can't help wondering why the hell it didn't make the original cut.
I'm so glad this track is finally being given an individual release; considering ADKOF is probably my most played record since it came out, this track just sounds completely fresh. It barely offers much familiarity to Bombay's latest sound, which just shows how easily this band can alter their genre. As their final single, I'm hoping we can see this as a glimpse into their next album – their guitarist, Jamie has announced they've already accumulated a flurry of new songs.
Honestly, this band have no intention to hold back their forever forming material. If you've not already witnessed it's utter delight as a bonus track, I doubt you'll need much convincing to press that play button.
Discover Bombay Bicycle Club: Facebook // Official // Myspace // Twitter // Last.fm