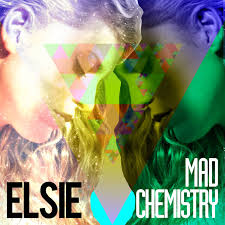 Elsie may be a relatively underground artist at the moment, but 'Mad Chemistry' is meant to be played out loud for all to here.
When we first heard 'Wild One' we were captivated by the strong, raw vocals and the simplicity of the lyrics.
This time Elsie has really challenged herself with the earthy vocals dabbed over synths and R&B beats. The gentle cry of 'laser beams shooting from me to you, you to me, you and me' wraps off the track with such energy that you immediately turn to the replay button. Like Elsie's previous releases, the track is intensely sultry and would be ideal listening when the sun goes down. It's softer than a club track, but would be perfectly suited to a late stage set at a sunny European festival.
'Mad Chemistry' once again proves that Elsie is not built for the small scene and that she is more than ready to be heard.