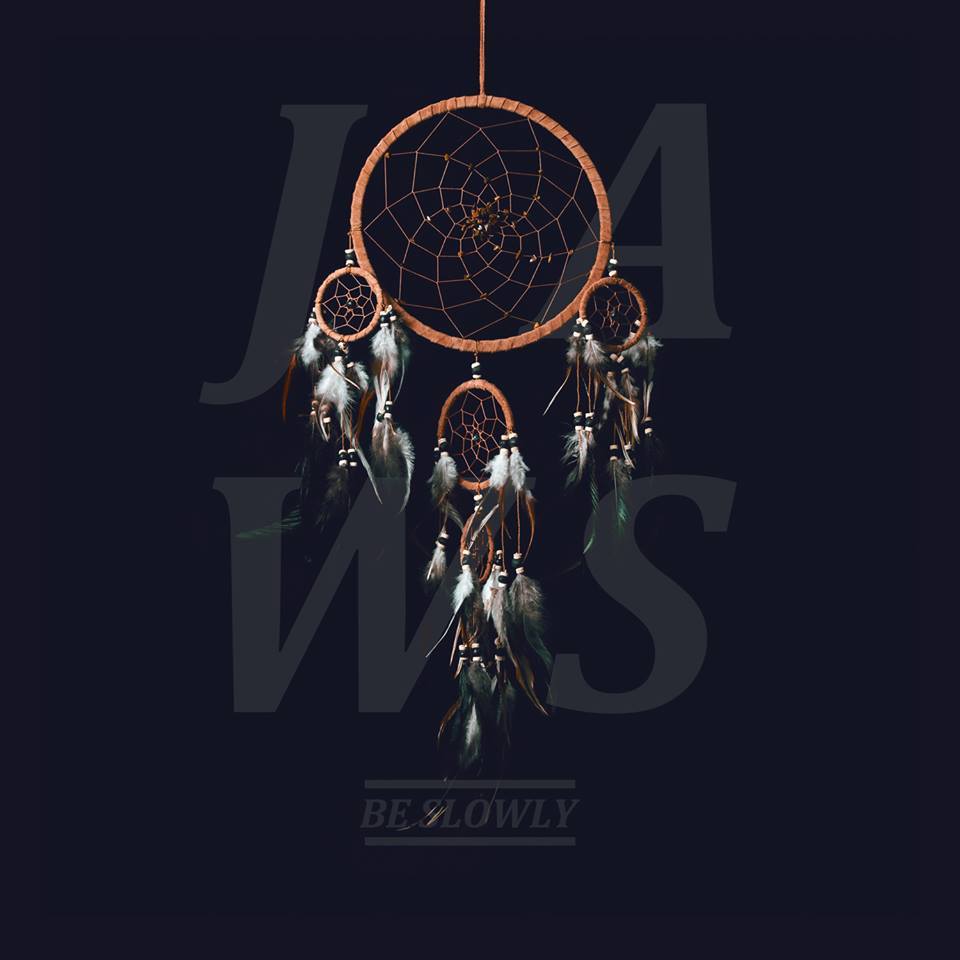 Birmingham favourites JAWS have happily announced details of their debut album, titled Be Slowly, which will be hitting the shelves September 15th.
Alongside this news they have unveiled the album's title track due for release on 7th July. The track itself releases the energy that contrasts to perhaps some of the past tracks' chilled-out feel, yet with Schofield's airy vocals, 'Be Slowly' still echoes the band's renowned summer feel. The track follows perfectly in the footsteps of their previous heavy-mellow escapist sounds.
The album itself (which track list follows) includes the four-piece's singles 'Surround You', 'Think Too Much, Feel To Little' and 'Gold'.
Be Slowly Track Listing
1. Time
2. Cameron
3. Gold
4. Swim
5. Home
6. Be Slowly
7. Think Too Much, Feel Too Little
8. Filth
9. Sunset State
10. Surround You
11. NYE
UK Tour Dates
15/09 – The Haunt, Brighton
16/09 – Exchange, Bristol
17/09 – The Bodega Social Club, Nottingham
18/09 – New Slang, Kingston
19/09 – The Garage, London
20/09 – The Oobleck, Birmingham
22/09 – The Deaf Institute, Manchester
23/09 – Belgrave Music Hall, Leeds
24/09 – Think Tank, Newcastle
26/09 – East Village Arts Centre, Liverpool