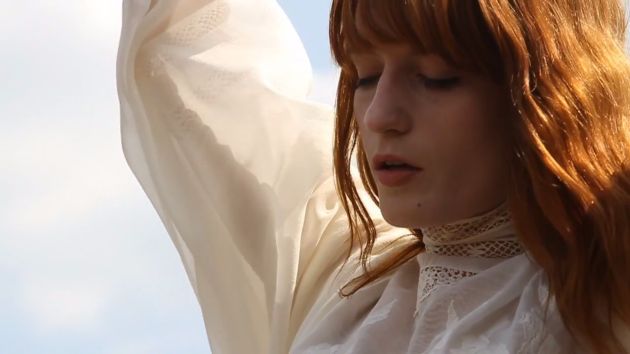 Florence And The Machine really took off in the last two years, didn't they? Going from small-fry indie band with the hot singer to mega-bucks rock band with the hot singer was a transition they apparently found much easier to make than most. Unfortunately for many fans, it meant that the airwaves were saturated with singles from their debut album, Lungs, and, you know, too much of a good thing blah blah blah.
Anyway, today the band posted the first song to be heard off of their as-yet-untitled sophomore effort, and it doesn't disappoint. Titled 'What the Water Gave Me', after the Frida Kahlo painting of the same name, the immediate feeling is of added substance. Heavier guitars take the place of Lungs' harps and strings, and there's a darker atmosphere that's a world away from the likes of 'Kiss With a Fist'. Flo's own lungs are still in top shape, belting out the track that's apparently also inspired by Virginia Woolf's suicide. Cheery stuff.
Florence And The Machine's second album is due for release in November of this year.