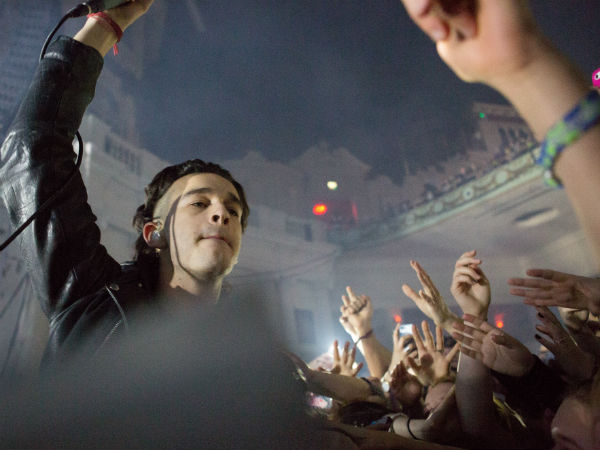 Support by Wild Cub & Wolf Alice.
Touring after the release of your first album must be an exciting experience for most bands but especially for The 1975 who have catapulted into fame over the last year. Even before the release of their debut album, their gigs and sets at festivals were rammed with fans, just to hear three songs. Now that the album was out I was intrigued to see the response at their last night performing at the O2 Academy Brixton in London.
The night opened with Tennessee based band Wild Cub. They played an excellent set and are definitely worth a listen. The second support act was London based Wolf Alice, who played a beautifully haunting set but struggled to keep the audiences attention. The crowd seemed to be getting more and more impatient by the minute, keen for the final band of the night to grace the stage with their presence.
By the time The 1975 came on the excitement within crowd was insane. They opened with 'The City' and it only got better and better from there. The whole gig felt totally audience based, they were here purely for us, and not for them. At one point, lead singer Matt even left the stage, ran up to the balcony and joined the crowd, much to the disappointment of all the screaming teenage girls that had savagely battled their way to the front. Especially when he retuned to the stage claiming some overly keen audience member has rather firmly pinched his arse, and he'd liked it.
The set as a whole was energetic and emotional. The band seemed genuinely overwhelmed by the response from the audience and incredibly grateful of it too. The lighting was beautiful and clean, intercepted with smoke which made the whole atmosphere even more amazing.
Their world tour ends in June but there's already rumour of another around September time. Get your tickets anyway you can, this is a band not to miss.