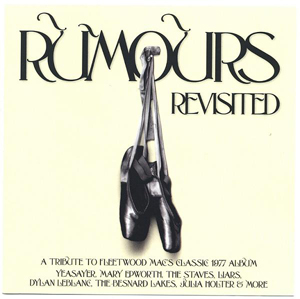 Recently, music magazine Mojo produced an album called Rumours Revisited which features eleven Fleetwood Mac covers. The whole CD is pretty great, but Yeasayer's version of 'Second Hand News' has got me weak at the knees.
Upbeat and almost psychedelic, Yeasayer have conflated their jazzy brass with some wacky synth and the result is simply sublime. The track is pretty zany, beginning with an almost humorous six second intro which is a little like a mouse fart combined with the sound which accompanied gags on black and white comedy sketches.
The vocals mimic Fleetwood Mac's original dampened sound, but the addition of some heavy reverb, instead of a second voice, gives the song a fresh feel. Two minutes in, the track breaks from the original by employing over-the-top glissandos and an emphasised 8/8 time signature. It's musical mayhem, but very very fun.
Discover Yeasayer: Official // Facebook // Twitter // Last.fm
Hatty Farnham
Dance Yrself Clean