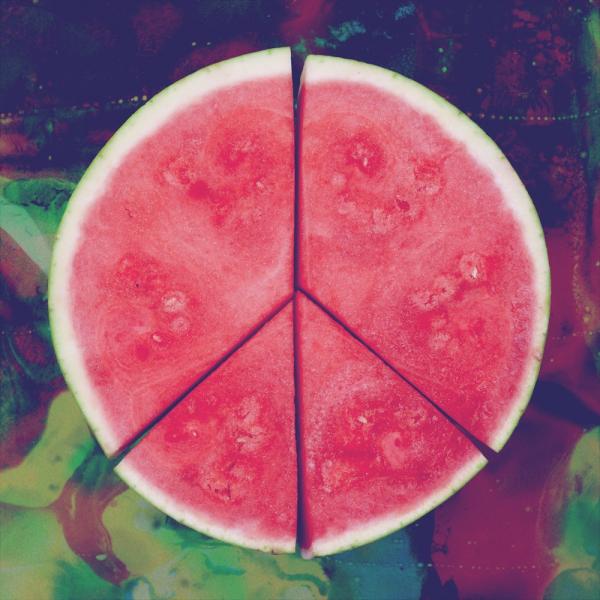 It seems unfair, yet brutally truthful that many shudder or at least wince a little at the mention of Birmingham, unable to look past the dulcet tones of the midlands and see the beauty that lies within the glimmering architecture of the bullring, the idyllic canals and the chaotic spaghetti junction…But there is a new landmark of beauty to put it on the map for all the right reasons in the form of a billboard emblazoned with "WHAT THE FCK BIRMINGHAM" and the four faces of Peace looking down on their indie kingdom that they've conjured in the heart of Digbeth.
After 'Follow Baby' became something of an internet sensation, their mystery and cacophonous sound almost hailed them as the little brothers of WU LYF, but 'California Daze', a new song released as a free download has shattered that illusion, carving their own sound out of the concrete jungle. There's an emanating haze of nostalgia that lulls you into the song with the intro but as the drums kick in there's a volcanic eruption of internal euphoria that fizzes and fuzzes with every twang of the electric guitar. At the sound of Harrison Koisser's throaty vulnerable vocals you can feel your heart melting into a puddle of tangible love sickness which all sounds a bit cheesy, but stripped bare of all the sugar coated adjectives to pad it out, all that's left to say about it is that it's pretty much one of the best songs you will hear this year, if not for the rest of your life.
Now it seems as though Birmingham can boast of yet another alluring attribute to it's profile, striking the musical goldmine that is Peace. It's enough to make you forget the brummy accent exists…temporarily.
Discover Peace: Official
By Bella Roach
Dance Yrself Clean