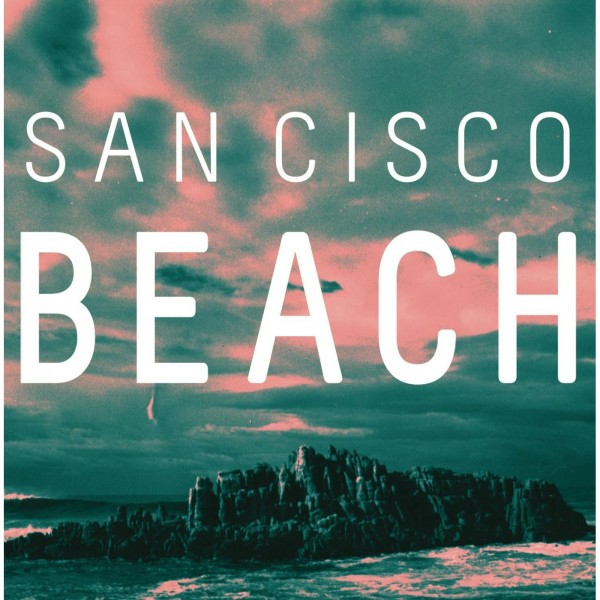 Beach EP is the latest offering from Freemantle, Australia four-piece San Cisco. The EP is an amalgamation of the band's previous singles 'Golden Revolver', 'Reckless' and 'Lover', and also features their most current single and title track, 'Beach.'
'Beach' kicks off the EP with its nostalgic 80s-esque feel and one of the most catchy choruses that will have graced your eardrums in many a month. The vocals of Jordi Davieson are a perfect match for the angelic harmonies of Scarlett Stevens who combine effortlessly, making this one of our favourite tracks of 2012.
This is followed by 'Golden Revolver.' The unpolished group vocals are a definite highlight of the track, and when combined with tambourines and delightfully cheerful guitar, they coalesce to produce this sickly sweet offering of pop pie. You can watch the charming video for 'Golden Revolver' below.
If the uplift was getting too much for anyone to the point they were ready to curl up and weep over Elliot Smith, fret not. 'Reckless' provides a momentary break from happiness for this unfortunately ordinary little number of heartbreak and woes that will undoubtedly have those select few sobbing, but still cannot quite shake the feeling of insincerity.
This slight slip-up aside, the happiness returns from the very off with closer 'Lover.' Featuring the seemingly childish but infectiously bouncy lyrics of "Wha-do-da-do/Da-do-do" and warbling synth riffs, Lover will get any drunk teen dancing at a party.
All in all, Beach EP is an excellent record for those who feel that they were born too late in to the wrong generation, or those just looking for a hefty slice of nostalgia. It is a surprise that San Cisco are not featured on more 2013 lists, but we thoroughly recommend keeping an eye on them this coming year.
Conor Giles
Dance Yrself Clean