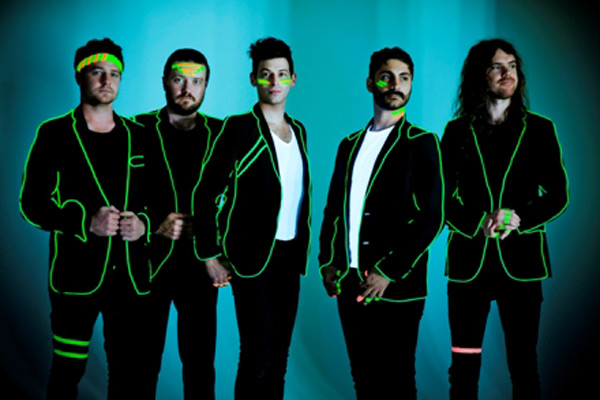 The first thing I noticed about Bluejuice was their energy. Another Australian band from Sydney, Bluejuice have a refreshing, childish feel about them. They are all over the place in the emotion behind their songs and music, yet it still works.
Their third studio album, Company(2011) through record label Dew Process, uses their unpredictability to their advantage. This release is slightly more relaxed and definitely more thought out than their previous album, Head of the Hawk (2009). Nevertheless, Head of the Hawk manages to 'keep it real with the kids' through songs like 'Work' – a perfect expression of my feelings when I have loads of uni work to do and absolutely no motivation to do it; something to which I feel many of us can relate.
Whereas Head of the Hawk struck me as trying a bit too much all in one album, Company retains Bluejuice's unique playful, energetic beats whilst also committing to a theme of the complications of social interaction – albeit sometimes like a child suffering the green-eyed monster, but their lyrics are just as legitimate as a deeply profound song. 'On My Own', their most recent single, shows a more gentle side of Bluejuice, which justifies to me that the creation of this album really got to the core of who Bluejuice want to develop into.
Despite this, Bluejuice is all about being young. They say people ask them, "Why don't you just act your age?" in 'Act Yr Age', and all I have to say is that Bluejuice doesn't have to, that's their beauty. And neither do I when I listen to them.
Discover Bluejuice: Facebook // Official // Myspace
By Kirsten Powley
Dance Yrself Clean