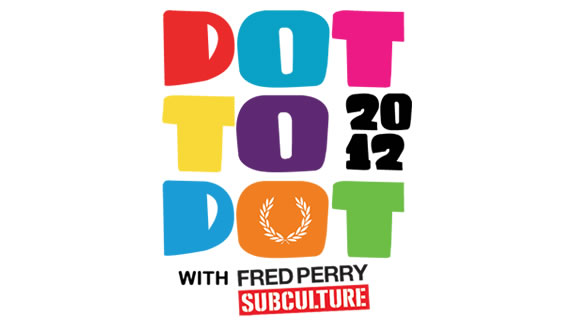 Arriving at Manchester we were immediately welcomed by fantastic sunshine and plenty of folk waiting around for a fun day of festivity like ourselves. Ticket collection was fast and easy and we were handed a little booklet with an 'easy read' spread of this year's amazing line up.
We began our Dot To Dot experience by heading to Sound Control, we entered into the live lounge to catch Lewis Watson followed by Scoundrels. Next we headed over to the Deaf Institute to catch Vadioinmessico. Then over to the Ritz where we caught the end of the lovely Lucy Rose followed by Dog is Dead, Bastille, then finally the festivals magnificent headliners The Drums and Pulled Apart by horses. The Drums was a fantastic gig, the energy on stage was explosive and clearly went down fantastically with the bouncing crowd.
The whole festival was organised amazingly, there was always more than one act playing at a time; meaning that each act you went to see was holding a relatively small crowd resulting in small personal gigs with other fans of the band.
Dot to Dot offered a fantastic range of musical talent throughout the day and it was lovely to be able to end up in a nice warm indoor bed unlike the scrappy 4 man tent that usually accommodates us at festivals. A really well put together festival and an amazing start to summer! Definitely adding it to next year's list!
Be sure to check out our Dot to Dot festival interviews with Dog is Dead and Lewis Watson on our Youtube channel.