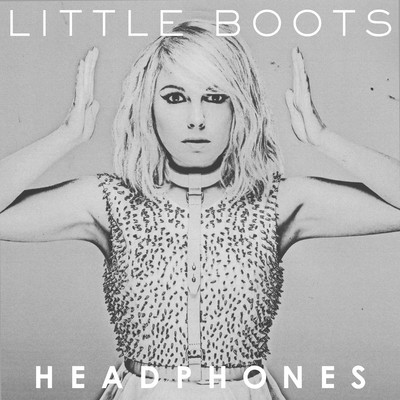 Little Boots, nom de plume of Victoria Hesketh, marks her new album campaign with the release of single 'Headphones' on 679 Artists. Simply put, it's a pleasant pop song designed to make one dance with uncomplicated hooks and the straightforward tried-and-tested structure of verse-chous-verse-chorus-instrumental break down (you know the type, when the vocals sound as if they go kinda underwater)-then a final chorus, all about the pretentious anti-social act of going to a disco with your headphones in.
Regardless of how the 679 Artists website insists that it promotes 'nothing but futuristic pop', 'Headphones' seems more of a throwback to the disco pop of the late 90s or 00s with the house-inspired thumping drums and pretty synth lines; but it is a nice throwback to an era before the Guetta-style rave stuff arrogantly strutted and overwhelmed the charts. Indeed it is refreshing to see a modern pop artist retain some artistic quirkiness – although the 'la la lalala' refrain does begin to grate a little at the end – and not degenerate into the quasi-dub, like the 2012 version of Marina and the Diamonds.
Little Boots' new album (title to be announced) will arrive this autumn.
Discover Little Boots: Official // Facebook // Soundcloud
By Barney Horner
Dance Yrself Clean