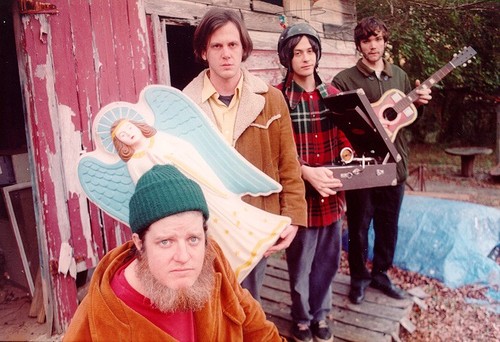 15 years on from their last shows together, Louisiana four piece indie rock outfit Neutral Milk Hotel have announced their reunion and have confirmed a handful of dates at the end of this year. I kid you not.
It has been confirmed that the line-up for this tour will feature Jeff Mangum, Jeremy Barnes, Scott Spillane, & Julian Koster.
Torturously, there are no UK dates as of yet, but according to the NMH website, more dates are set to be announced so keep your eyes peeled.
The confirmed dates are as follows:
22nd October: Athens, GA – 40 Watt Club
23rd October: Athens, GA – 40 Watt Club
25th October: Asheville, NC – Thomas Wolfe Auditorium
28th November: Taipei, Taiwan – Hostess Club Festival
1st December: Tokyo, Japan – Hostess Club Festival
Usually, we would leave you with a song to feast your ears on, but we couldn't decide on just one, so here, have a few.
'Ghost'
'Naomi'
King of Carrot Flowers Parts 1-3
By Conor Giles
Dance Yrself Clean