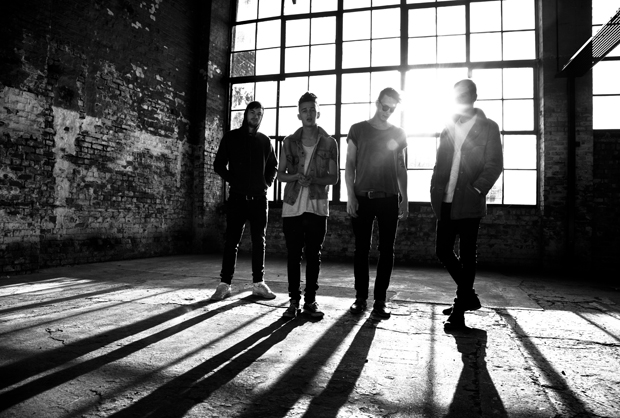 The 1975 first caught our eyes when they supported Little Comets during their tour earlier this year, and since then they've been signed to Vagrant Records, released an EP, and in December will be setting out on their very own headline tour.
We desperately hope that "And this is how it starts" is a cheeky nod to this band you might have heard of and the beginning of their little known song,'All My Friends': "That's how it starts". Maybe its just wishful thinking; we'd just like The 1975 a whole bunch more if it is. Not sure if anyone mentioned but we really do like LCD Soundsystem.
Keeping it simple, James Booth's directorial interpretation of the boy's new track focuses on the band. Monochromatic and apparently shot on handheld cameras, the video has a raw quality to it. Growing increasingly unstable, the shaky camera work, varying focal lengths and fast cuts are, at times, disorientating. But maybe that's a metaphor about sex. Who knows? We sort of think that if "she's got a boyfriend anyway", she probably isn't worth it, mate.
Second EP, Sex is out 19th November via Dirty hit, 20th November through Vagrant Records stateside.
Discover The 1975: Official // Facebook // Twitter
By Maddie Russell
Dance Yrself Clean