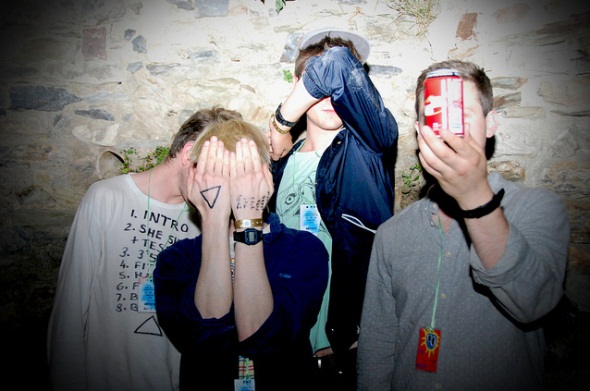 Recently revealed Mercury Prize nominees Alt-J are going from strength to strength. Provocative, with a bit of religious imagery thrown in and a considerably less offensive sugar skull tattoo than the one Chris Brown's recently acquired, Fitzpleasure is all writhing bodies and naked female forms shrouded in barely there white bandages.
It could definitely offend some religious types with the implied homosexual eroticism in the backdrop of a very lovely Parisian church, but the boys are looking smashing in their choral get up (which suits the vocal harmonies of the song, so that's probably fine really. Can't really explain the lesbians though.) Guillaume Cagniard's visual onslaught is very sensual. We like it quite a bit, but probably because we're all filthy.
New single 'Something Good' is out October 1st through Infectious Records.
Discover Alt-J: Official // Facebook // Soundcloud // Twitter
By Maddie Russell
Dance Yrself Clean