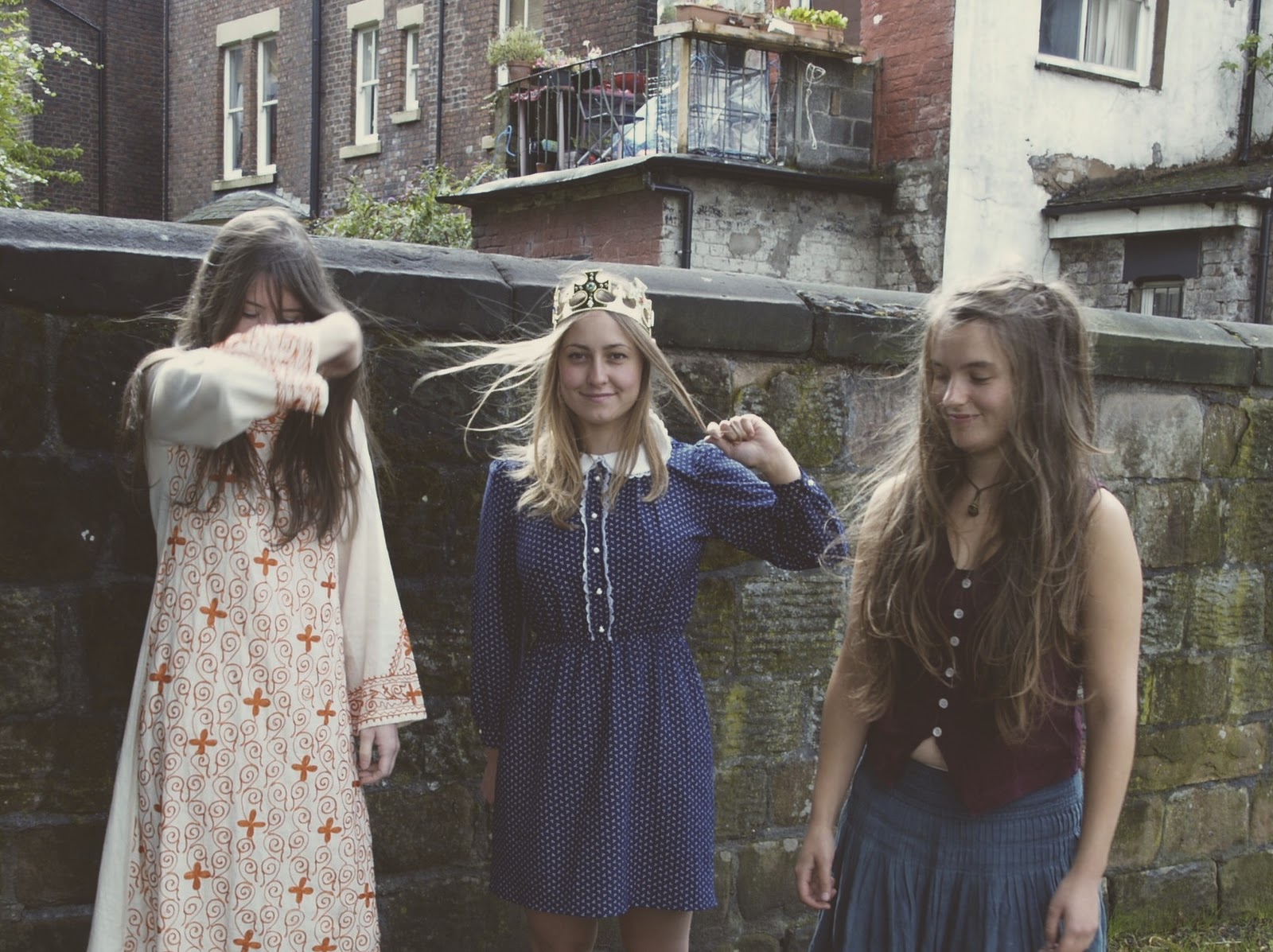 Bringing back the 60s one synth drone at a time these three girls from Liverpool have stumbled upon a strangely overpowering psychedelic folk sound, with bewitchingly beautiful harmonies flowing over straightforward strums and synths and basic beats, culminating in that brilliantly vacant sound so many lo-fi bands are striving so hard for. Then again, that's hardly surprising considering they share contracts on the 'Heavenly' record label with artists such as Doves, The Head and the Heart and Fionn Regan. With a sound like theirs it wouldn't be right not to make comparisons to the likes of Vivian Girls, The Waitresses and Best Coast but Stealing Sheep sound more Scandinavian than that, more like a stripped down First Aid Kit. Either way, their psych-folk-pop promises to fit in just fine as they accompany Sea of Bees on their current UK Tour.
Material available to listen to at the moment includes their taster EP Noah and the Paper Moon, which was released in October 2011 however there has been promise of a much anticipated full-length debut album released in Spring 2012. Highlights from the EP, for me, are singles 'The Mountain Dogs' and 'I Am the Rain'. The latter of which sums the band up perfectly: an instant layering of vocals and a beautifully repetitive under-drone aided delightfully by magical guitar and, inevitably, is shorter than you hoped for – it ends just before the 2 minute mark – but leaves you intrigued to hear more. 'The Mountain Dogs' sounds a little bit Lily Allen gone folk, but don't let that put you off, it just allows for a slightly more poppy outlet, and a much sunnier and upbeat sound.
Stealing Sheep are currently touring the UK with Sea of Bees and Dust Motes throughout April and will then move onto a variety of locations on the festival circuit later in the year.
Discover Stealing Sheep: Official Website // Myspace // Facebook