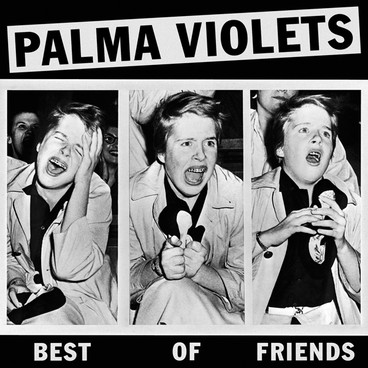 Geoff Travis recently signed Palma Violets to his Rough Trade label. This isn't particularly news-worthy. Plenty of bands go between the doors of Rough Trade and some are nurtured and their skill honed, whereas others don't produce the goods and leave after a failed debut album and miserable tour.
Palma Violets, it seems, will surely be the former. Their mystique is following in the annoying Wu Lyf handbook to becoming famous, whilst they have already been compared to the typical London indie rock outfits of the past – Libertines, Vaccines etc. Rather than a repackaged version of something that is relatively fresh anyway, Palma Violets rather strike you as a new Echo & The Bunnymen. Frontman Sam Fryer sings like Ian McCulloch meets Ellery Roberts, with many suggesting there's a hint of Jim Morrison in there too.
The band play gigs from their flat in Lambeth (complete with psychedelic decor and a screaming legion of fans already) and have toured with other London 'band-of-the-minute' Savages. Their lead single 'Best of Friends' is a shimmering lo-fi indie rock number, but don't hold the fact Palma Violets' sound isn't revolutionary against them. It's the public who make bands matter, and Palma Violets seem to matter a hell of a lot right now. Bernard Butler, Nick Cave and Alabama Shakes are all fans. Are you?
Discover Palma Violets: Official // Facebook // Last.fm
By James Daniel Rodger
Dance Yrself Clean