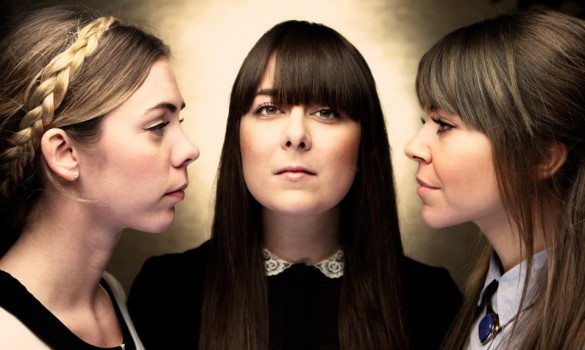 If you haven't come across Amanda, Ebba and Petra before, we'd like to formally introduce you to Swedish group, Erato. This is a Youtube success story. Erato, in a grainy, simple video filmed in a kitchen, has been seen by millions. Using clapping and margarine tubs as percussion, the trio harmonise Robyn's 'Girlfriend'.
It's the kind of track you listen to about 300 times, and then cry because you can't make music that beautiful. This arrangement is so different to the electronic original, and yet because Robyn and Erato are all Swedish ladies, vocal similarities are notable. You almost feel like you actually wouldn't mind that much if they took your boyfriend, they're so very sympathetic about it.
More recently the group have turned their talents toward a Passion Pit cover. Michael Angelakos, having seen the girls at the Swedish Grammies and the 'Call Your Girlfriend' video, politely requested the trio fly stateside and work their magic on some tracks for Gossamer. The cover of 'It's Not My Fault I'm Happy' proves that Erato aren't a one trick pony. This time they've lost the plastic beats and progressed to real instruments. The video is filmed on a real camera and in colour. Soft interweaving vocals are why we fell in love, and why we're still smitten.
Both tracks are available digitally on iTunes through Playground Records, and you can hear the girl's vocal skills on Passion Pit's latest album, Gossamer.
Discover Erato: Playground Music // Facebook
By Maddie Russell
Dance Yrself Clean