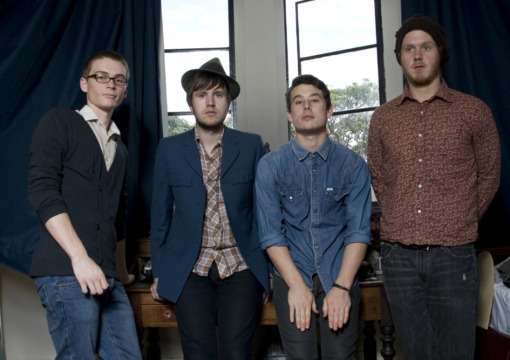 I gave my Australian friend (one who I trust to have a good taste in music) the honourable task of introducing me to some Australian music. I had in my mind a stereotypical chilled out, maybe surfery kind of style; you know, something I could grill my shrimps on the barbie to. What she gave me was Boy and Bear, an indie folk band from Sydney, and I couldn't be happier.
When I first listened to Boy and Bear, I felt as though I could be listening to Mumford & Sons – funnily enough, they supported Mumford & Sons in their Australian tour in 2010. Effortlessly folksy with their addition of the banjo and mandarin, Boy and Bear deliver a relaxed vibe with bursts of rhythm and melody that grab back your undivided attention and remind you that they're not just another indie band.
I have to admit, I was initially guilty of thinking this. Well, what do you expect? I didn't know what these new, croc-wrestling Aussies in my life listened to, and my first reaction was a simply concise, "Yeah, I like them." But even then, there was that craving for more. I had that gut feeling that I wasn't done with them.
Moonfire is a perfect first album. Listen to 'Feeding Line', 'Mexican Mavis', 'Rabbit Song' and 'Big Man'. Your chest will swell with their honesty in words and melody, yet you still feel undoubtedly happy. They're one of those bands that when you say, "I love Boy and Bear!" to someone, you automatically just want to be really sad and trap yourself in your room exclusively with them.
Discover Boy and Bear: Official // Myspace // Twitter
By Kirsten Powley
Dance Yrself Clean