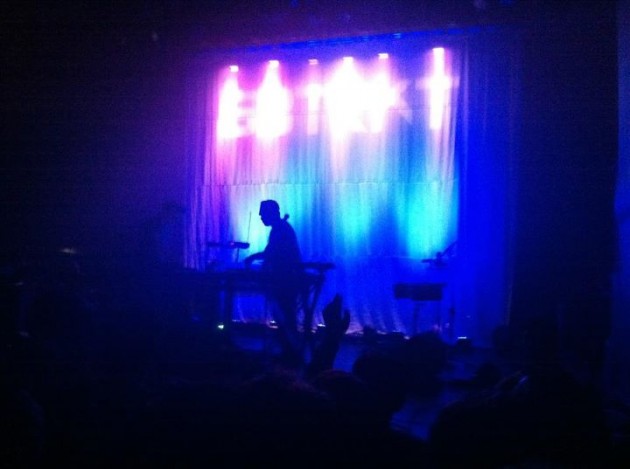 The man behind the mask, Aaron Jerome or as we know him, SBTRKT (pronounced 'Subtract', who knew?), brought his natively masked self with frequent collaborator Sampha to Birmingham's HMV Institute on 29th February.
With a set lasting just over an hour, throwing in a little freestyle djing here and there, the duo played classics from studio album Young Turks including 'Hold On', 'Phaorahs', 'Trials Of The Past' and 'Wildfire'.
Despite his beautifully chilled vocals, the absolute works of art that were the native masks they wore (which I simply couldn't take my eyes off of), interacting with the crowd frequently and their set being mixed to perfection, the atmosphere lacked. The crowd just seemed to have no energy which was really disappointing. It was only until the very end that it seemed to get a bit livelier. Having previously seen SBTRKT at Reading festival where the atmosphere was unbelievable, I felt it was a shame that the crowd didn't seem to enjoy themselves until the last few songs.
However, in spite of this, I enjoyed myself thoroughly and would love to see them again, when hopefully the crowd gives them a little more recognition for their incredible talent at djing.
Discover SBTRKT: Official Website // Myspace // Facebook
By Emily Cramp
Dance Yrself Clean