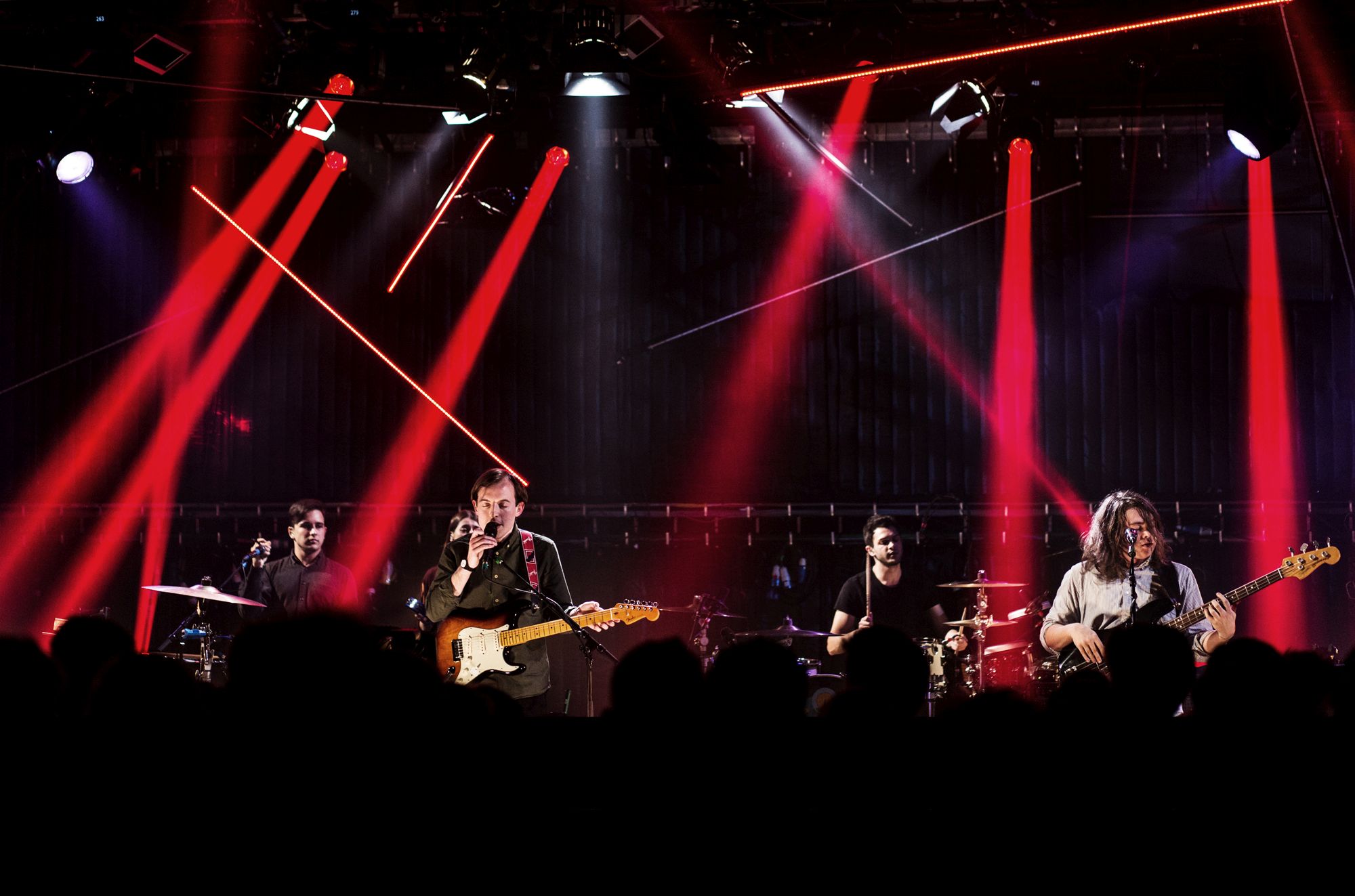 The general consensus on Bombay Bicycle Club is the band has lacked definition. Known for an apparent lack of coherent evolution, the band has been penalised for their dalliance with the alt-folk movement of the late noughties.
Remove second album 'Flaws' from their discography and there is a much more logical line from their formative efforts to their current guise. Debut album 'I Had the Blues but I Shook Them Loose' was stock fare for an indie band coming out of London at the time, rough around the edges with catchy hooks that made for a fun if generic listen. On 'A Different Kind of Fix' the four-piece mixed in some electro-dance inspired beats, most notably on lead single 'Shuffle', and it is these inspirations that have come to fruition on their most recent LP 'So Long, See You Tomorrow'. Lead-off tracks 'Luna', 'Carry Me' and new single 'Feel' are indicative of an album that longs to make your feet move, the kind of tracks that inevitably become known as 'Indie Dance Floor Fillers'.
It comes with no surprise that I find myself at The Hospital Club near Covent Garden for Bombay Bicycle Club's 'Mercury Sessions', which are filmed in the club's TV studio for Channel 4. Having released their most complete album to date, we'd be happy to see BBC on the short list for the famous award when it's announced later this year.
Kicking off proceedings are the pugnacious brother act Drenge. I first came across Drenge on an episode of Later… and while I spent most of my time waxing lyrical about our lord and saviour Yeezus (link to Jools review) I remember thinking how much rollicking good fun could be had at a Drenge gig that wasn't filmed in a sterile venue. I left The Hosptial Club with the exact same thought.
Shredding and distorting their way through the track listing of their impressive eponymous debut, the collection of thirty-somethings and TV execs remained unmoved. There were no pits opening up to the rambuncious 'Bloodsports', no thrashing in the crowd matched the energy brought forward by 'Face Like A Skull'. Before each band came to the stage we were reminded to be enthusiastic in our applause, to drink our free beers but not spill any and to please, please, please not talk during the performance's quieter moments. Do you think this the right setting for a band called 'Drenge'? I certainly don't.
Following the Sheffield rockers were Broken Bells, the side-project-cum-super-group that boasts the immeasurable talents of producer Danger Mouse and The Shins frontman James Mercer. Playing tracks from their eponymous debut and recent effort, After The Disco, these two seasoned vets breeze through their set with consummate professionalism and impeccable musicianship. Drawing inspiration from disco, late 80s synth pioneers Jan Hammer and mainstream pop, Broken Bells' mellow sound is the other side of the coin to Daft Punk's Random Access Memories.
Bombay Bicycle Club hit the stage just as the crowd are told we're running out of free beer (this beer trick was a clever rouse. Dangling the freeby to make sure people didn't drink before arriving but not providing enough for people to get drunk). Luckily enough, Jack Steadman's dancing is plenty intoxicating, as the band shuffle their way through a brilliant crafted set. 'Luna' finally gets the room moving, before 'Feel' ramps thing up with a delightfully bangra beat. Old favourites 'Shuffle' and 'Always Like This' fit in beautifully, before set closer 'Carry Me' burrows its way into your brain for days on end.