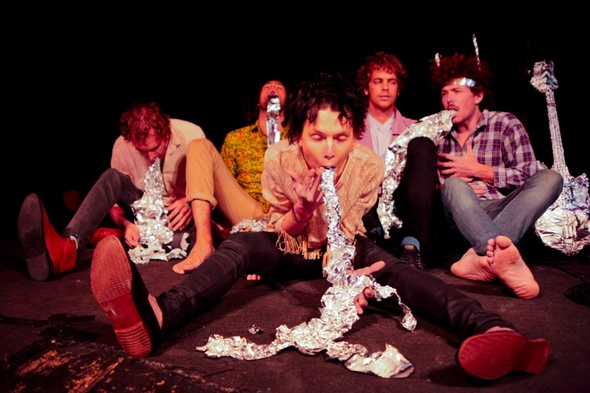 Perth, Australia-based rock freaks Pond have announced their fifth album, Hobo Rocket, to be released worldwide this August on Modular Recordings.
The band set out to make a record that captures a portion of rock music's great, decadent history through a personal lens. Known for their brutally raucous live shows, Pond have captured that intensity on record, cramming as much loose, live emotion into a 40 minute album as possible.
For a glimpse of what the LP might sound like listen to 'Giant Tortoise' below.
Hobo Rocket will be out August 2nd (AUS), August 5th (UK/EU) and August 6th (USA).
Tracklisting
01. Whatever Happened To The Million Head Collide
02. Xan Man
03. Odarma
04. Alone A Flame A Flower
05. Giant Tortoise
06. Hobo Rocket
07. Midnight Mass