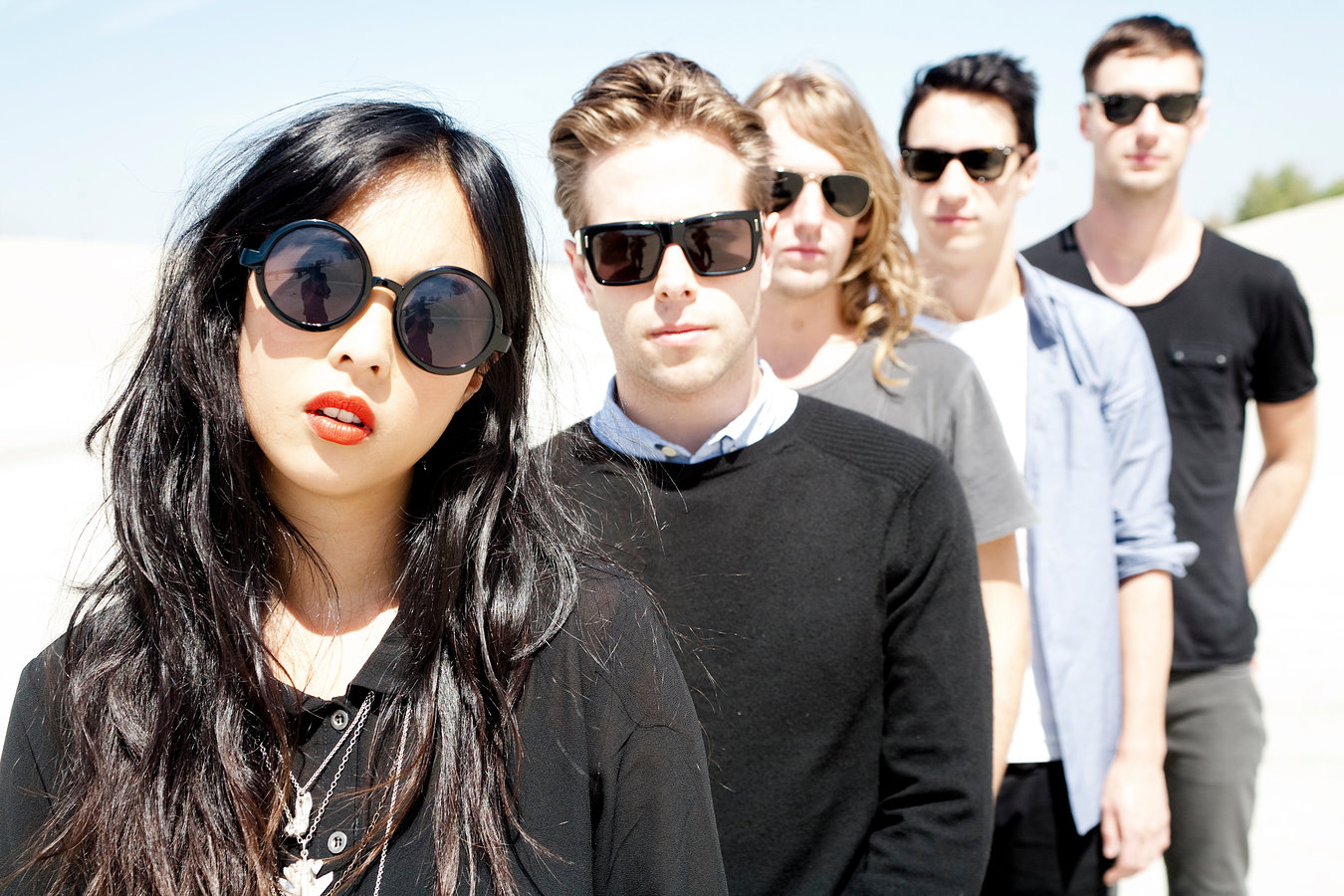 The New Zealand five-some blazed through their uplifting repertoire with a level of musicianship and vivacity unsuited to the slightly cold, cavernous nature of Bristol's O2 Academy. Favourites from the first album – 'Jilted Lovers', the brilliant 'Girls Like You' – flew past in a flurry of suave hair, pretty faces and analogue synthesisers; they came as part of an extremely well executed set-list, with the new numbers succinctly bedded in and happy.
Although sophomore effort In Rolling Waves completely passed me by, the singles 'Hearts Like Ours' and 'I Kill Giants' were relentlessly effervescent. None switched on the crowd of thirty-something couples and chino wearing freshers as much as 'Punching on a Dream' and encore frequenter 'Young Blood' which simultaneously infused everyone with an abundance of juvenile vigour and optimism, and inspired multitudes to passionately sing with their eyes closed and shamelessly engage in man-hugs.
Some of the sound intensity was lost in those high ceilings though – we all know the best venues are low-slung and dingy – dissipating in the fog of general conviviality. If there's one thing that The Naked and Famous can do though is write life affirming choruses and even this cynical reviewer couldn't suppress a small smile when Alisa Xayalith kicked into the vocal hook from 'Punching on a Dream'.