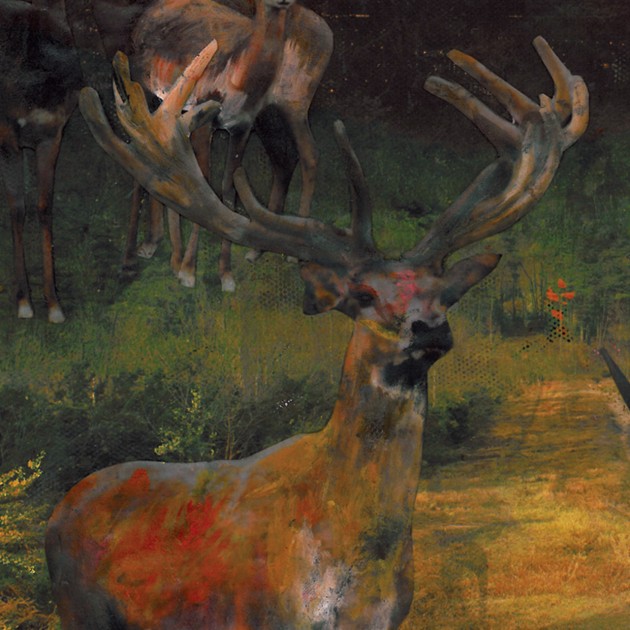 With Joyful Lips first major release a dreamy, garage, soundscape masterpiece. It features 6 tracks all with there own individual flavour, two of which are collaborations with Asa, who's unique drum work fits perfectly with the experiment melody work of With Joyful Lips.
'The Promise Of Sleep'
This track has a moody garage vibe with 2 Step drum work and a big bassline, in amongst distance guitar and string melodies. This leads to a well-crafted section in the middle focused around dreaming made from a range of vocal samples. All these elements make it a hypnotic listen.
'Ganzfeld Effect Ft. Asa'
A calm atmosphere, where piano and strings shine through Asa's signature percussion and other small elements. You are able to lose yourself in the strange surroundings created.
'Suspension Of Disbelief'
A fast paced track where intricate guitar is matched by drum & bass style drum work. Built around the sample used at the beginning of the track. Also featuring vocal work from Keith Vaz (With Joyful Lips).
'Sleep And His Half-Brother Death'
This track again uses 2 Step drum work over a wonderful guitar melody and soothing distant vocals. Which is eventually met by tinkered string work to create a hybrid folk garage wonder.
'Bardo Thodol Ft. Asa'
This soundscape see's small pockets of Asa's drums emerge from a bed of sampled strings, focused guitar, distance piano and haunting vocal chops. Underneath sits a deep bassline reinforcing the melodic elements creating an arcane atmosphere.
'Melatonin'
With similar structure to the first track on the EP. This track again has sampled speech guiding us to how we should be feeling about the track. Two separate guitar melodies work together with spaced drums to give a strange hypnotic movement. Overall mesmerising garage vibes on this one