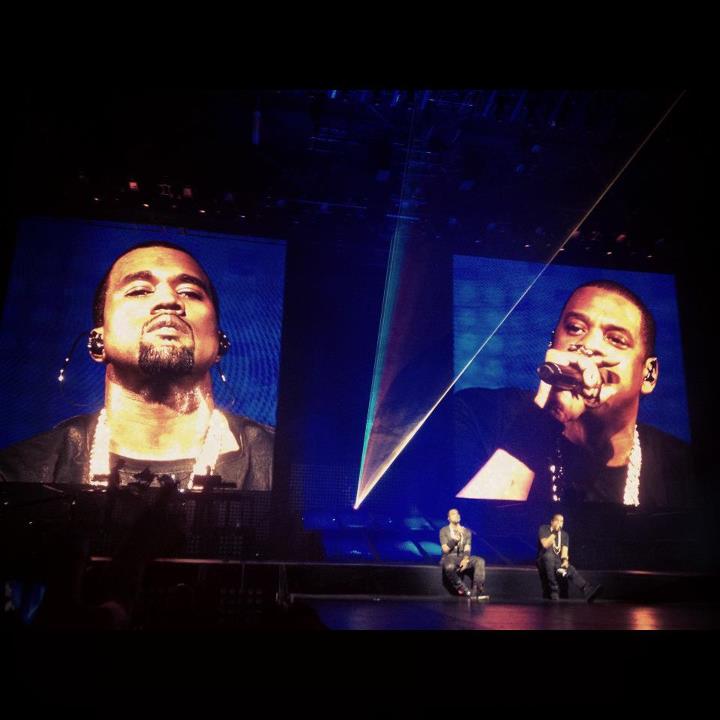 I know what you're thinking… You've just read an article on an incredibly indie band you've probably never heard of and now you're switching to a review of Jay-Z and Kanye West – the two biggest hip hop artists right now… They might not be your cup of tea and not what you're usually used to on Dance Yrself Clean but hear me out…
Collaborating the two was obviously going to be a brilliant idea but the show the two put on was probably the best thing I have ever seen… That shit cray.
The pair did a 2 and a half hour show with no support of the majority of their collaborative album Watch The Throne including 'No Church In The Wild', 'Who Gon Stop Me', 'Welcome To The Jungle' and 'Otis' along with their own material of absolute classics such as '99 Problems', 'Gold Digger', 'Big Pimpin' and 'Stronger'. It was the most perfect setlist you could've possibly imagined.
They closed their set with their biggest hit 'Niggas In Paris' playing it in total four times. I know what you're thinking, once is enough… but it worked. It worked so, so well. I'm not sure if anybody else could play a song four times and get away with it, sending the crowd absolutely wild. I enjoyed it that much that I've even bought tickets for their second date on the 22nd June, the day before I see Jay-Z at Hackney Weekend. I'd recommend getting tickets to the couple of dates left on their tour too – you might not ever get the chance to see them together again.
By Emily Cramp
Dance Yrself Clean